What Makes Our Portland Pediatric Dentistry & Orthodontics Office Different?
We pride ourselves on being a dual-specialty dental practice in Pediatric Dentistry and Orthodontics. What that means to you is one convenient location to see two types of dental specialists—a Pediatric Dentist and an Orthodontist. What's a specialist you ask? Our doctors have completed the highest level of training in the fields of Pediatric Dentistry or Orthodontics. After completing four years of dental school, our doctors continued onto accredited residency training programs where they received their specialty certificates in Pediatric Dentistry or Orthodontics.
We strive to provide a valuable experience for families in Portland, Oregon, every time they visit. We believe in treating our families with respect and recognize there are many controversial topics in dentistry and healthcare today. We feel that it is important to discuss and inform patients on issues like fluoride and x-rays, but we also feel it is essential to empower each family to decide how they would like to proceed with treatment. These conversations allow us to customize care for your child that you support and feel good about.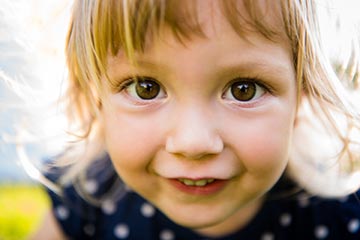 At Fox Kids Dentistry and Orthodontics, we use advanced dental technology to improve and streamline the overall dental experience. Our office utilizes digital x-rays that deliver less radiation than conventional film x-rays used in the past. We believe that x-rays should only be taken when needed to ensure safety to your child and minimize the amount of unnecessary radiation to each patient. Additionally, we use parent viewing stations in each treatment room to show and explain all aspects of each child's dental development and explain the treatment needs and goals unique to each patient.
We aim to make all our appointments family-centered by encouraging parents to be involved in their child's visit by inviting them into the dental treatment rooms where they can see and hear all aspects of the care being delivered. This gives the entire family the opportunity to be directly involved in education and prevention, and allows us to come up with a unique dental treatment plan that fits each family's needs. From addressing any tooth decay, to choosing braces colors, we want the whole family involved.
Schedule Your Appointment
Does your child need a dental checkup or orthodontic evaluation? If you are located in Portland, Oregon, give us a call at 503-223-5039 to schedule your visit!