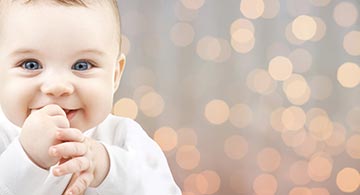 Portland Pediatric Dentist Serving Infants to Teens
As your kids grow, you want people in their lives who will grow with them. At Fox Kids Dentistry & Orthodontics, our pediatric dentist practice in Portland focuses on infants and follows those adorable babies as they get bigger. We encourage you to establish a secure dental home for your infant early on with our dental practice.
Many people find us by asking their friends with kids for recommendations for "a children's dentist near me" or a "dentist for my adolescent." We have established ourselves as the premier children's dentist in Portland, providing kids' dental exams for those from infancy all the way to age 18.
Special Expertise for Children & Infants
Fox Kids Dentistry & Orthodontics is specifically designed for infants, children and teens. That sets us apart from dentists who serve both adults and children in this area. We believe kids' mouths demand a special expertise. Kids are active, enthusiastic and incredibly trusting. We appreciate their honest nature and believe all children truly are different, so we won't treat every case the same. We tailor treatment to the needs of your particular family.
Fun Dental Appointments Your Kids Will Enjoy
We believe your child's long-term dental health depends on building the right habits now, such as brushing and flossing daily. We share a commitment to oral health throughout child development. Drs. Dana and Paul are parents themselves. They know it's not easy to brush an active toddler's teeth, but it is worth it.
Come to our practice and see for yourself how we connect with kids, from giving out cool prizes to our No Cavity Club winners to offering fun colors for braces such as Pink Lilly and Orange Rose. Your kids will get a kick out of us, and you'll be glad you came for your kids' dental exam. Learn more about each age range we treat below.
We encourage infants to have their first dental exam by a Pediatric Dentist within 6 months of their first tooth erupting, or by age 1. This coincides with the recommendations from the American Academy of Pediatric Dentistry and the American Academy of Pediatrics, as it allows each child to establish a "dental home" from an early age. Is your infant over the age of 1 and never been seen by the dentist? Don't fret. We understand life with a growing infant can be exceptionally busy and overwhelming. Keep in mind it's never too late to bring your child in for their first dental checkup, whatever their age may be!
Comfort Baby at Their First Appointment
Infant dental exams are performed with the infant sitting in the comfort of their parents' lap. The dentist will sit directly in from of the parent, with knees touching, and will examine the infant with the infant's head resting in the dentist's lap. Using this "knee-to-knee" method, parents are intimately involved in the dental appointment, as they can see up close what the dentist is examining, and can comfort their child by holding their hands and being in the child's direct line of sight. During the infant exam, the dentist will generally count teeth, inspect other parts of the mouth such as the tongue and lips, demonstrate toothbrushing, and may apply fluoride.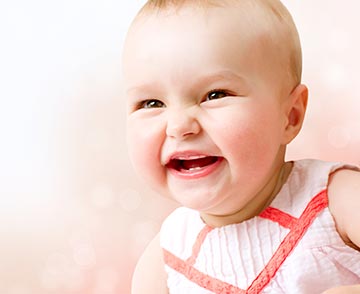 Even though many infants do not have a full set of teeth by their first visit, this initial appointment gives the dentist and the parent ample time to discuss topics such as the timing of tooth eruption, pacifier and bottle use, diet and its influence on tooth decay and tooth pain, trauma, as well answer any pressing questions parents may have about their child's oral health.
Early dental visits also allow infants and small children to become familiar with the office atmosphere, where they will begin to recognize our staff and the overall setting of our dental practice. Regular dental checkups with a Pediatric Dentist starting at an early age encourage the development of healthy oral habits and home care routines, which can ultimately make future dental visits and treatment much more pleasant.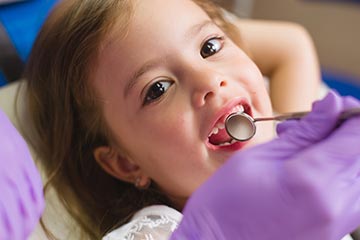 Most children will have their complete set of baby teeth around their 3rd birthday. By this age, many children are willing and able to sit in the dental chair all by themselves and may feel comfortable laying back and having their teeth cleaned and examined while a parent watches from the side. At Fox Kids Dentistry & Orthodontics, we understand that each child warms up to the dentist at different stages and at their own individual pace. We want your child to feel as comfortable as possible during each dental visit, and our staff will cater the appointment to each child's age and individual comfort level.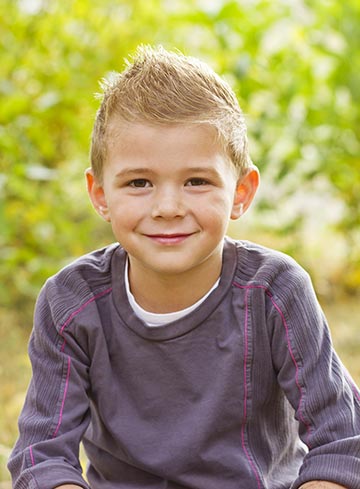 As a child ages and their attention span grows, we are able to perform a more thorough and complete dental evaluation. In addition to cleaning and polishing your child's teeth, at each visit we will count the number of teeth, check for tooth decay (by direct visual exam and via x-rays if necessary), evaluate jaw growth and development, check for gingivitis and any gum irregularities, inspect the quality of oral hygiene, and provide customized oral hygiene instructions. We will also examine any areas of trauma, and discuss any oral habits, including thumb-sucking and grinding. Lastly, we will talk about what changes you can expect to see over the next 6 months until we see them for their next checkup, including dental growth and development and anticipated tooth loss. This way we can help minimize surprises in between visits.
If your child requires any dental treatment beyond regular cleanings and checkups, we will always discuss with you the benefits, risks, and treatment alternatives. We want parents to be well informed of what dental treatments we perform on children (from sealants, to fillings, to crowns), and why we do them. We want everyone involved, which means parents, as well as patients, to have the opportunity to ask as many questions as necessary so that everyone feels comfortable the day of actual treatment.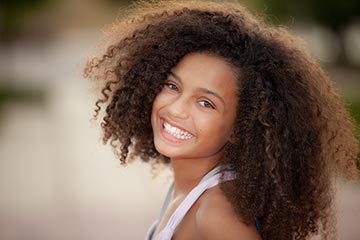 As children reach the age of 12, most baby teeth have been lost and most permanent teeth have grown in. Regardless of when the switch to "no more baby teeth" occurs, we are there to continue to evaluate and monitor the growth in your teen's mouth as they transition into the permanent dentition.
We strive to instill responsibility in each teenage patient to make them feel in charge of their oral health. We will take an individualized approach with your teenager, and will continue to educate them in the importance of preventing tooth decay, nutrition counseling, and the need to protect their teeth and avoid situations of trauma. With their input, we will also create an achievable home care plan and regimen that will keep teeth cavity-free and sparkling clean.
Free Consultations for Braces
During these teen years is when orthodontic treatment and braces are most common. We will continually monitor and when the timing is right, we can discuss getting you set up for a complimentary orthodontic consultation with our Orthodontist either the same day as your cleaning and checkup or at a future visit, right in our office. Time to start thinking about braces colors!
Schedule Your Child's Dentist Appointment!
Does your child need a dental checkup or orthodontic evaluation? Call us at 503-223-5039 to schedule your visit or complete our online form!