Silver Diamine Fluoride Treatment in Portland, Oregon
You may have heard about the use of silver diamine fluoride (SDF) in dental practices and wondered what it is. At Fox Kids Dentistry & Orthodontics, we offer SDF treatment to patients who desire a noninvasive way to address cavities. SDF has only been available in the United States for a handful of years, and many people know little about its benefits. It can play a crucial role in treating tooth decay.
What Is Silver Diamine Fluoride Treatment?
SDF is a liquid mixture of silver, fluoride, water and ammonia that dentists use to treat tooth decay. The silver kills bacteria, while the fluoride assists with remineralization of the tooth. SDF can stop the spread of decay and also minimize the development of cavities in the future. SDF is not recommended if you are allergic to silver or get a lot of canker sores.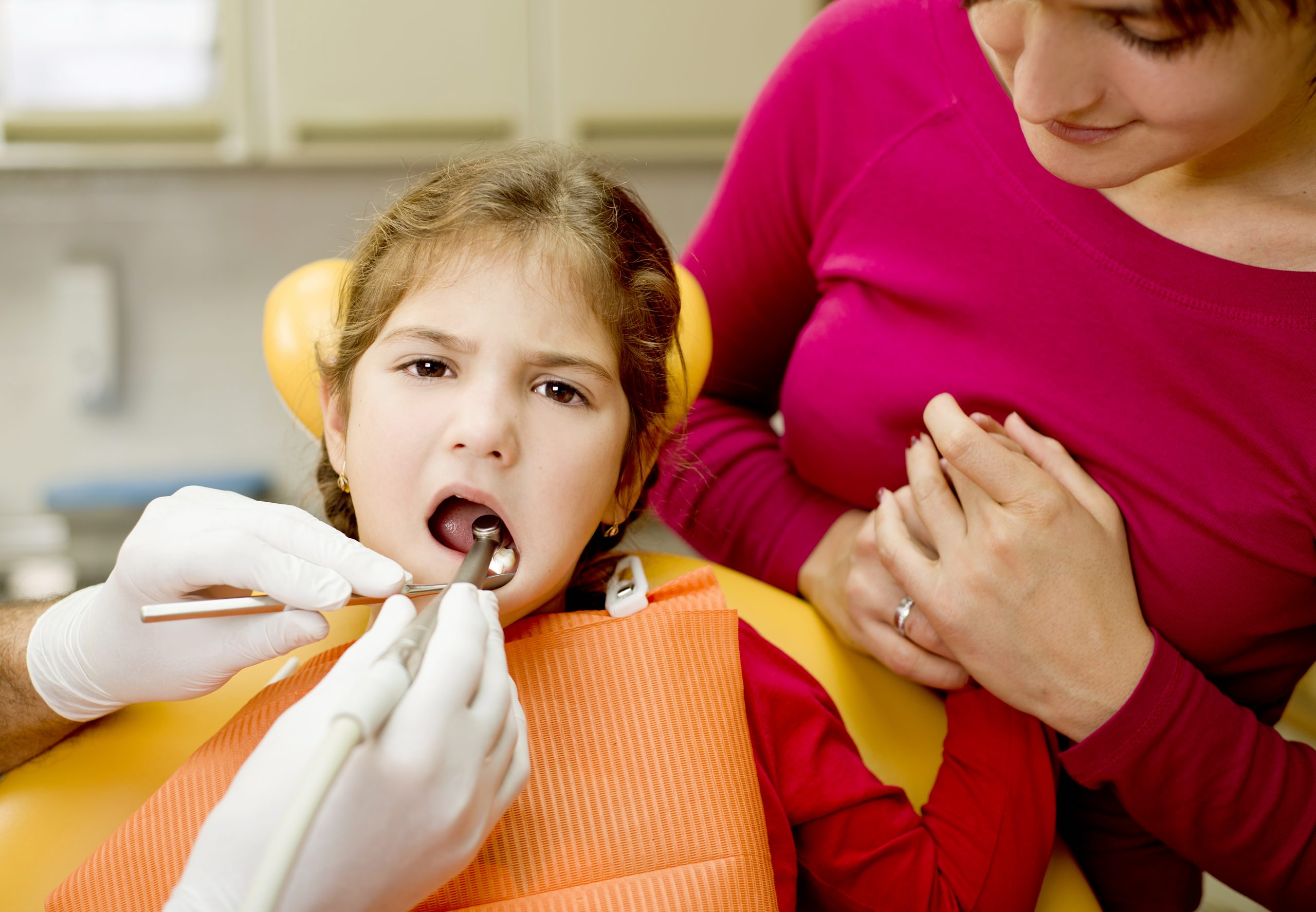 What Are the Benefits of SDF Treatment for Teeth?
SDF provides a noninvasive way to treat tooth decay. Many parents prefer their children to avoid invasive procedures (aka fillings), which can create anxiety in children. When you request SDF treatment, your child doesn't have to sit in the chair for a drill, and to top it off, there is no numbing required for SDF treatments. With SDF, the procedure is faster and potentially less intimidating for children.
Other benefits of getting SDF for your kids' teeth include the following:
Excellent for very young children and children with special needs: A noninvasive procedure may be easier than one where they have to sit still for an extended period.
Minimal side effects: Studies have found no discernable side effects or downsides to receiving SDF treatment.
Low cost: SDF is fairly new, so some insurances do not cover it. Still, even without insurance, the price is often less than the co-pay for getting a filling.
SDF has also been endorsed by the American Dental Association and the American Academy of Pediatric Dentistry. It can be used to treat cavities on baby teeth or adult teeth.
How Is SDF Applied?
Dentists apply SDF directly to the surface of the tooth where the cavity is located— a spot treatment. The liquid can stain, so we put a thin layer of Vaseline on patients' cheeks and lips before we get started. If SDF does get on the skin, it will stain brown or gray like a henna tattoo until the cells are exfoliated. SDF can also stain clothing, so we are sure to  cover patients with a bib.
SDF does discolor the portion of the tooth where the cavity is located, so your dentist will let you know if this area is visible, or in an area that is hidden from view when smiling or talking. Most often, SDF is used to treat cavities in between the back teeth, where is staining is not seen. However, despite the staining of the cavity from the SDF, some families elect to have it applied to front teeth if it means avoiding the dental drill.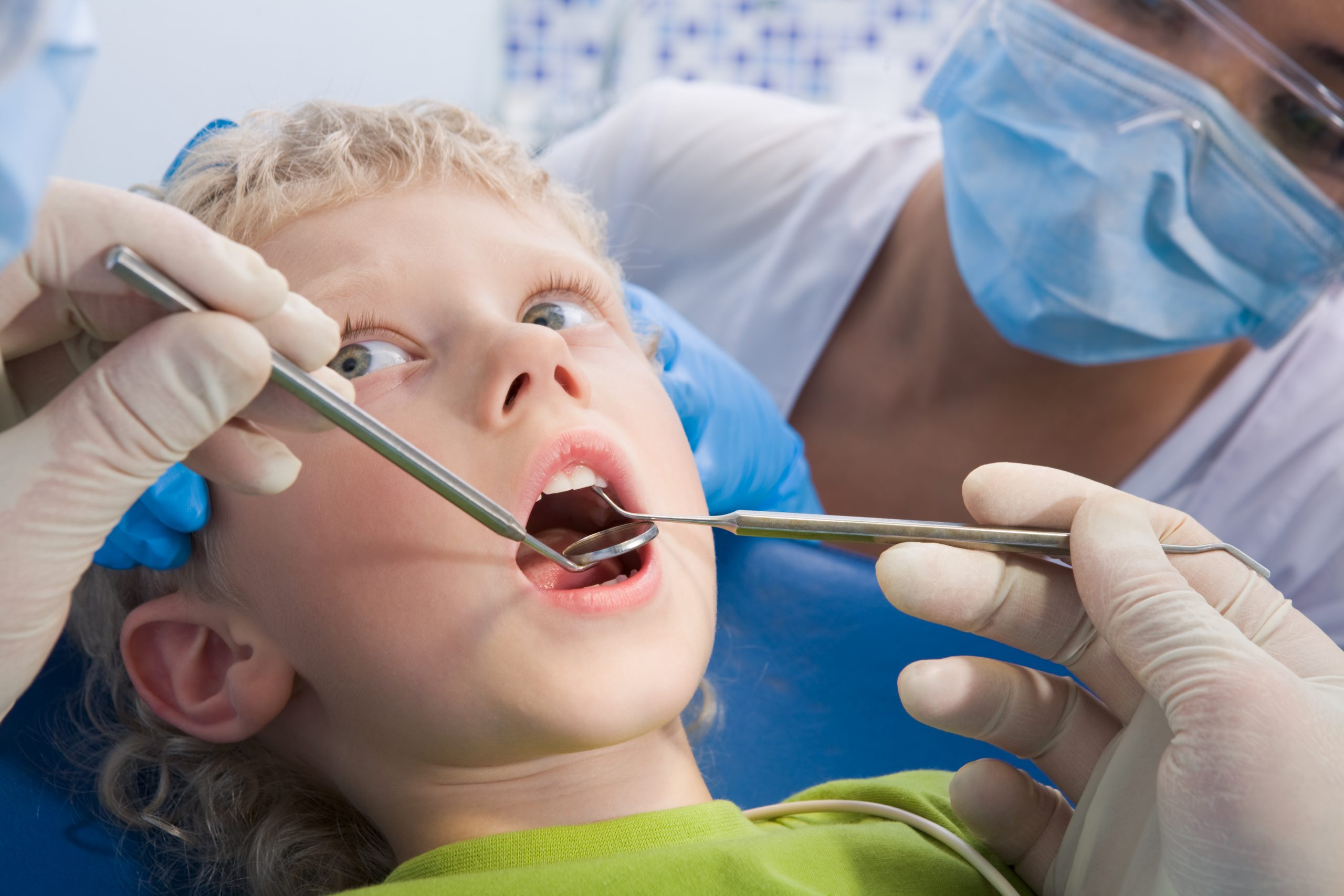 First, we suction out the saliva in the patient's mouth. Dry teeth absorb the SDF much better, so we may pack some cotton around the tooth to prevent wetness.
Next, we use a small plastic brush to apply SDF directly to the tooth. You only need treatment on the cavity portion of the tooth, so we don't spread on much. It takes about a minute for the SDF to absorb.
In cases where the decay is between teeth, we use floss to access the decay and apply the SDF. We can also apply a fluoride varnish on top of the SDF to further lock in the treatment.
Get in Touch to Discuss Silver Diamine Fluoride Services in Portland, Oregon
Do you have questions about SDF and want to learn more? Contact our office to discuss silver diamine fluoride treatment in Portland or make an appointment for your child.