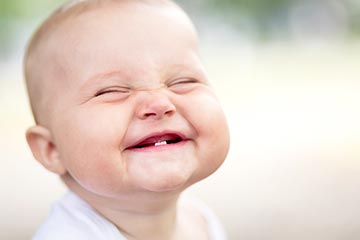 What New Patients Can Expect at Your Child's First Pediatric Dentist Visit
No matter what the age of the patient or the circumstances for their first visit to our office, at Fox Kids Dentistry & Orthodontics, we want to do everything we can to make both you and your child as comfortable as possible.
We understand that new places and new people can be a little unnerving, so we will take the time to welcome your family into our office and make everyone feel at home.
Each first pediatric dentist appointment at our Portland office is a little bit different depending on the age of your child and their dental history. But they all share a few things in common that will happen at each visit.
Dental Cleaning
At every check-up, including your child's first, we will clean their teeth. This entails eliminating plaque and any stains with a spinning rubber polishing cup, gently removing any tartar buildup, and flossing. We also show your child the proper way to take care of their teeth at each visit. The more they are exposed to these flossing and brushing techniques, the better the chance they will practice them at home, when we're not there to remind them.
Dental Examination
Our pediatric dentist, Dr. Dana, will take a look at your child's mouth. She will count teeth, look for cavities and give advice on oral hygiene improvements if needed. She may also instruct you to make a first pediatric orthodontist appointment for your child based on how their teeth are growing and their bite. You can schedule this visit with our orthodontist, Dr. Paul, who works in the same office.
Fluoride Treatment
Since Portland does not include fluoride in its water, many parents ask us to give their kids fluoride treatments. These help protect their young teeth against cavities. A small paintbrush is used to apply fluoride to the enamel within seconds, and your child can eat and drink right away. No waiting!
X-Rays
It's important to get a set of baseline X-rays of your child's teeth so we can see how they are developing. We can identify cavities or see tooth decay. They work as diagnostic tools so Dr. Dana can see how teeth change over time. While not taken at every appointment, the type and number of x-rays we take depend on the patients age and overall dental development.
"My Child Has Never Been to the Dentist"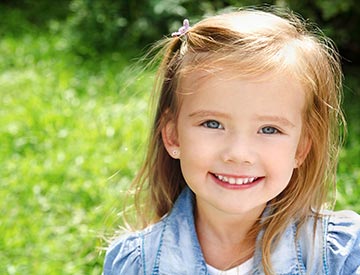 Has your child never been to the dentist before? No problem! First ever dental visits will vary, depending on age, but overall, you can expect us to do a cleaning, examination of your child's teeth and mouth, possibly a fluoride application, and maybe a few x-rays if over the age of 3 or 4.
More importantly, we will take the time to answer questions you have as a family, and will set up a plan to have you come back in the future, whether that be for 6 month checkups, or for treatment appointments.
Be sure to arrive about 15 minutes early so we can review paperwork and your child's health history.
Been to the Dentist but New to Our Office
So this is not your first rodeo, but it's your first time to our office, so overall, things still feel a little new and unfamiliar. We will take the time to first review your child's dental history and will work with you and possibly your previous dentist to determine what's been done in the past.
No need to repeat unnecessary steps. Based on your child's dental needs, we will often try to jump in where the previous dentist left off, but will still take the additional time to go slow and show everyone the ropes as your child acclimates to a new office.
Initial Orthodontic Visit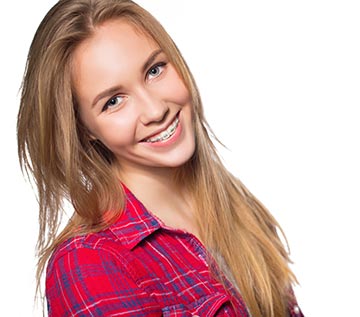 Welcome to the first step to a great new smile! This first visit is a free consultation appointment where we will discuss specific concerns that you have and what the best treatment options for braces are.
Our orthodontist will perform an examination and you may have digital images and impressions taken. We will also discuss the cost of braces, including insurance and payment options. That way we can arrive at the best plan for your family.
Baby's First Dental Appointment FAQs
Check out some of our frequently asked questions to better understand your child's first visit with us.
When Should You Make Your Child's First Dentist Appointment?
Many national agencies, including the Centers for Disease Control and Prevention (CDC), recommend scheduling your child's first appointment by the time their first birthday rolls around, even if they don't have any teeth yet.
When Should You Make Your Child's First Orthodontist Appointment?
The American Association of Orthodontists (AAO) recommends that children have their first appointment no later than 7 years old, which is when their adult teeth begin to emerge.
Early examination allows the orthodontist to evaluate tooth development and identify potential problems. They can then start treatment for common issues, including uneven jaw growth, misaligned teeth and poor habits like thumb sucking, if necessary.
How Is a Pediatric Dentist Different From Other Dentists?
Pediatric dentists differ from other dentists because they focus on treating children under 18. They train for two to three extra years to specialize in this area, gaining an extensive understanding and knowledge of children. These dentists examine, diagnose and treat conditions and injuries during the most formative years of dental growth.
Pediatric dentists understand how to communicate, treat and care for children. Plus, they love working with kids and use decorations and toys to create an environment where young children feel comfortable and safe — something that many other forms of dentistry may not consider.
What Is the Difference Between a Dentist and an Orthodontist?
A dentist focuses on providing and introducing preventive care while offering dental education. They diagnose and treat conditions, injuries and diseases within the teeth, gums, tongue and mouth, paying close attention to health and hygiene.
Orthodontists focus more specifically on teeth and mouth structure, working to correct misalignments. They treat patients using braces, clear aligners and retainers to reposition teeth in a more natural way.
How Can I Prepare My Child for Their First Dental Appointment?
Have you just scheduled your child's first dental appointment and aren't sure how your child will react? Don't worry, a little apprehension is normal. Most first appointments run smoothly, especially if you and your child prepare before visiting. Consider the following first appointment tips to get ready:
Select a dentist that specializes in caring for children.
Discuss the ins and outs of the visit with the dental staff.
Talk to your child about what will happen during the appointment.
Portray a positive attitude about the dentist.
Make a list of questions to bring to the appointment.
What Happens at a First Dental Appointment?
First visits generally differ from child to child based on age and dental history. However, you can expect us to:
Perform a cleaning.
Examine their teeth and mouth.
Apply fluoride.
Take X-rays.
Answer your questions.
Schedule the next visit.
Schedule Your Child's First Dentist Appointment
Does your child need a dental checkup or orthodontic evaluation? Call us at 503-223-5039 to schedule your visit! Or contact us online.