Fox Kids Dentistry & Orthodontics
Call or Text 503-223-5039 for an appointment
Free, validated parking available

Our pediatric dentist provides complete dental care to infants, children and teens. We believe happy smiles start with healthy teeth in a stress-free environment.

For kids and adults, our options include traditional braces and Invisalign. Schedule your complimentary consultation with our orthodontist today.
Why Choose Fox Kids As Your Portland Pediatric Dentist?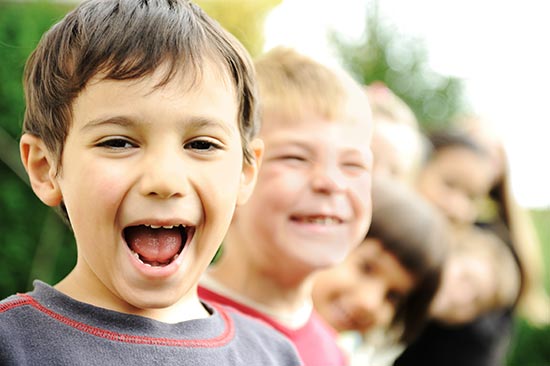 Coordinated Dental Care, Right in the Heart of Downtown Portland
By combining the specialties of pediatric dentistry and orthodontics in our Downtown Portland location, we deliver the best overall coordinated kids dental care for our patients and provide the greatest convenience to their families.
Care For Children From Infants to Adolescence
Do you have a newborn? While you may believe it will be years before you think, "I need to find a children's dentist near me," babies should see the dentist by age 1.
It's important to examine your infant's gums and ensure those new teeth are coming in correctly.
Nervous about bringing a baby to a dental clinic? Let us reassure you. Our pediatric dentist and orthodontist are parents themselves, and our staff of kids' hygienists understands the importance of gentle dentistry.  Give us a call today to schedule your appointment.
Looking for a "Kids' Dentist Office Near Me?"
If you read reviews of the top children's dentists in Portland, you'll find Fox Kids Dentistry & Orthodontics at the top. Our patients love it here!  We adore kids, we adore our patients, and we'd love to provide the care your family wants from your children's dentist. Contact us online to schedule your appointment today!